Adapting in new work environments with the aid of Virtual Desktop.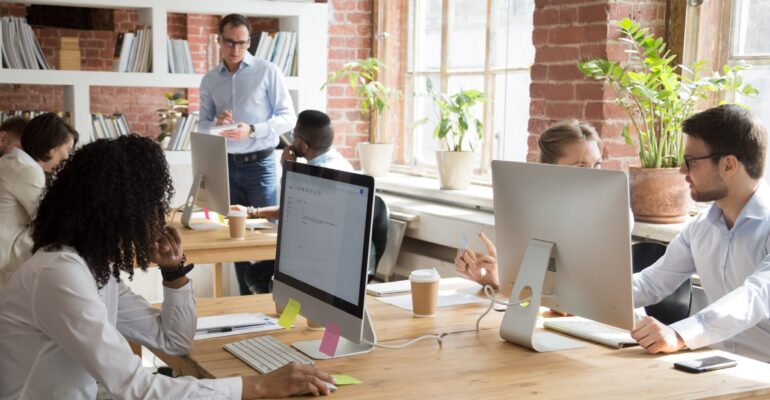 The necessity to have strategies and infrastructure in place to allow flexibility in a workplace has become ever so more present in the current times we are living in. The process of adapting to these changes have impacted everyone differently, however, some issues are consistently present. Covid-19 has concluded for many businesses the importance of having a flexible workspace.
This new environment means employees are also learning to adapt to new work environments and in many cases working remotely. IT teams are consistently presented with new obstacles that need to be overcome when managing remote workers. There is added pressure when it comes to the security of not only the device but of data on the device, as they are not under the protection of a company's internal firewall.
With services such as Virtual Desktop as a Service (vDaaS) which can enable you to maintain central management & security of your users' desktop and more importantly data. By allowing for full access to a work desktop through any device available to them, this allows employees full access to all their files and applications that are needed. A service such as vDaaS offers an ideal solution for adapting to a new work environment by essentially allowing you to bring your work desktop with you anywhere you have a device with access to the internet.
If employees are connected, they have access to their workload 24/7, triggering an increase in productivity. With full access when working remotely, it can reduce the chance of employees taking advantage of downtime during working hours. It is also important to note, if someone Is working remotely then they are likely to be working from home, if this is the case, they have more time to work as they do not have to commute.
For businesses, providing the right equipment and work environment will enable your employees to retain high productivity and work comfortably. This is not always an easy task to deliver over a short space of time. KIG have perfected delivering complex environments in time sensitive scenarios. When this is executed successfully you can guarantee it will be a strategy for mobility and creating a digital workspace for the future.
There is a virtual desktop solution for every company, the service can operate for businesses of all sizes. Going forward, an adaptable work environment is going to become a benchmark in a good efficient workspace. It has taken Covid-19 for many businesses to realise that remote working can work and there will no doubt be an increase in more permanent remote workers in years to come.