Spatial Computing
Introducing Magic Leap
A lightweight wearable computer & headset that integrates the physical and digital worlds seamlessly. Why choose between augmented reality or virtual reality when you can have both with Hyperreality.  Magic Leap is designed with the perfect balance of power, comfort and ease of use in a work environment.
Visualise and interact with digital objects and experience at a contextually relevant scale of your choice. Collaborate alongside colleagues with Magic Leap as field workers gain step-by-step guidance from experienced technicians.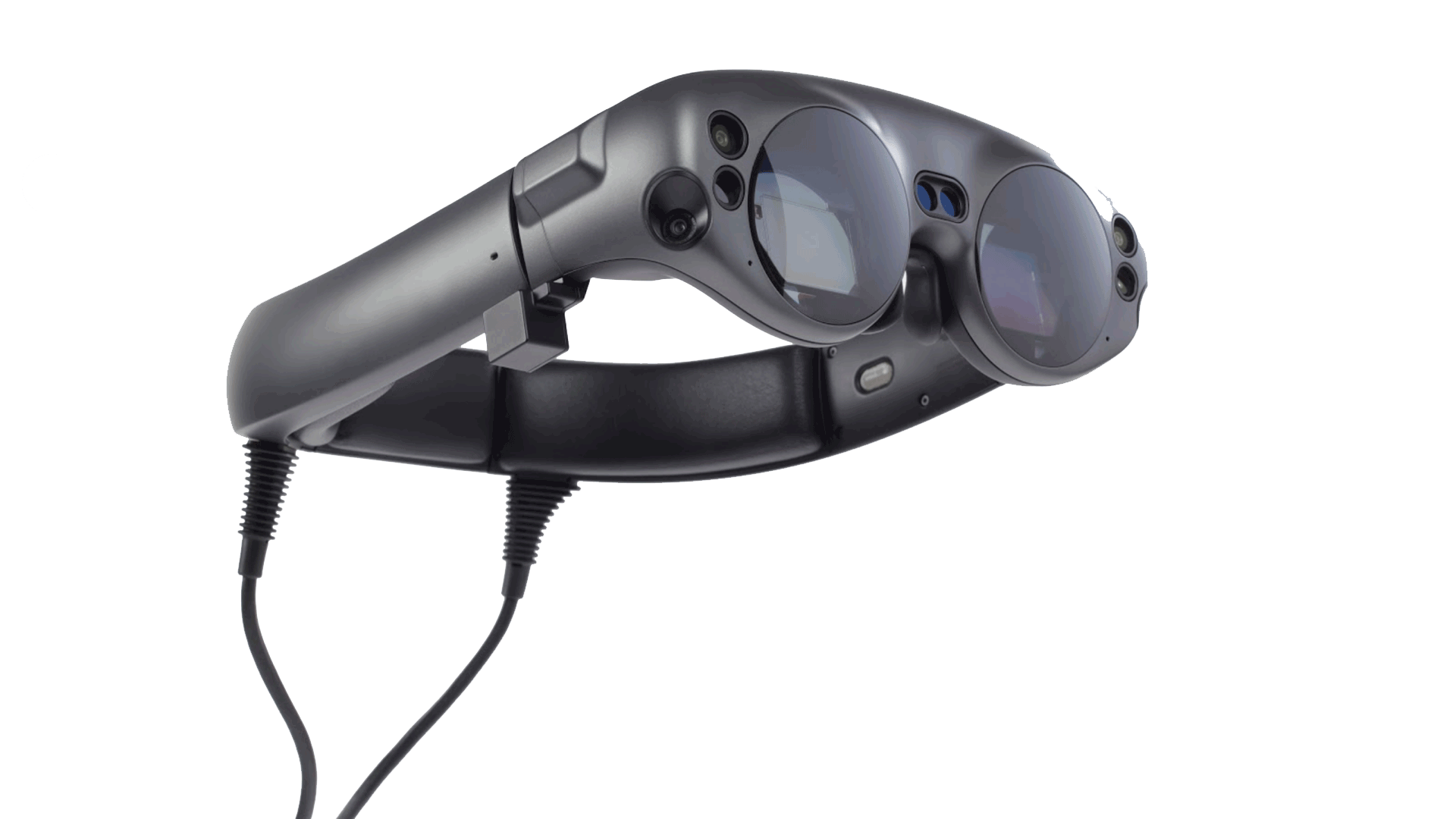 Lightwear
9 different sensors understand the space you are in. At just 316g Magic Leap is just as light as a pair of headphones.
Lightpack
Lightpack delivering incredible performance in a small, power-efficient processor with enough storage  and memory to run all your favourite apps, effortlessly
Control
Utilise the controllers to create your digital hand. It has six degrees of freedom (6DoF) so you can place apps, navigate menus, and interact, all with pinpoint precision.
How Magic Leap Works
Spatial Computing integrates intelligent digital content with the physical world as a user interacts. It enables a user to break the limitations of the physical world presenting information and digital content regardless of where you may be in the world. Utilise the best of AR & VR and enter the world of Hyperreality with the power of Spatial Computing.




56DoF, direct manipulation, haptics.




Sensors that understand your environment







Accessories add-ons such as Bluetooth Keyboard
Don't just take our word for it
Magic Leap has created a new way to interact and collaborate amongst our workforce in the digital world which has driven productivity. It has decreased downtime in the field as they have access to remote expertise who have been able to assist in solving difficult complex tasks 
The integration of the digital world into our physical one enabled our workforce to develop their skills through training modules we set out before carrying out certain tasks in the physical world
We were blown away by the technology and customisation that Magic Leap can provide but more so the comfort that comes with the headset. It enabled us to use them for long periods of time which is not often the case with older Virtual Reality technology
The visualisation that Magic Leap provides offers a unique way to present our content to our customers which has impressed them so much they have asked us for further information on not only our project but Magic Leap as well!
Spatial computing blends the digital world and the real world together. It creates a mixed-reality experience through hyperreality technology such as Virtual Reality and Augmented Reality. What makes spatial computing unique is its ability to understand the user and the environment it is in. Spatial Computing is implemented in wearable computer technology like Magic Leap headset and is equipped with a variety of sensors and cameras to gain this understanding.
Spatial Computing enables digital content to exist I our physical world extending it beyond a computer screen. Design and modelling completed on a computer can be brought to life at a contextually relevant scale in front of your very eyes as spatial computing integrates this content into the physical world. This unique way to present provides a more interactive and in-depth way of sharing digital objects to colleagues or externally. As a business, it can be used as a tool to provide visual training, so mistakes are minimised in real scenarios.
Companies should consider investing and implementing Spatial Computing within their company if it fits the long-term growth and development of their company. Spatial Computing is a great innovative tool that can be used to provide an immersive experience while sharing and collaborating on digital objects that are often seen on a screen. As they are brought to life and can be visualised instead of imagined, It can give a greater understanding as the gap between imagination and reality is brought closer together.
Discover more ways Knight IT can help your business