Microsoft 365
Microsoft 365
Microsoft 365 is designed to help you achieve more with innovative Office apps, intelligent cloud services and world-class security.
Feel the benefit of having the capability to file share and work remotely with the reassurance that your documents and data are secure.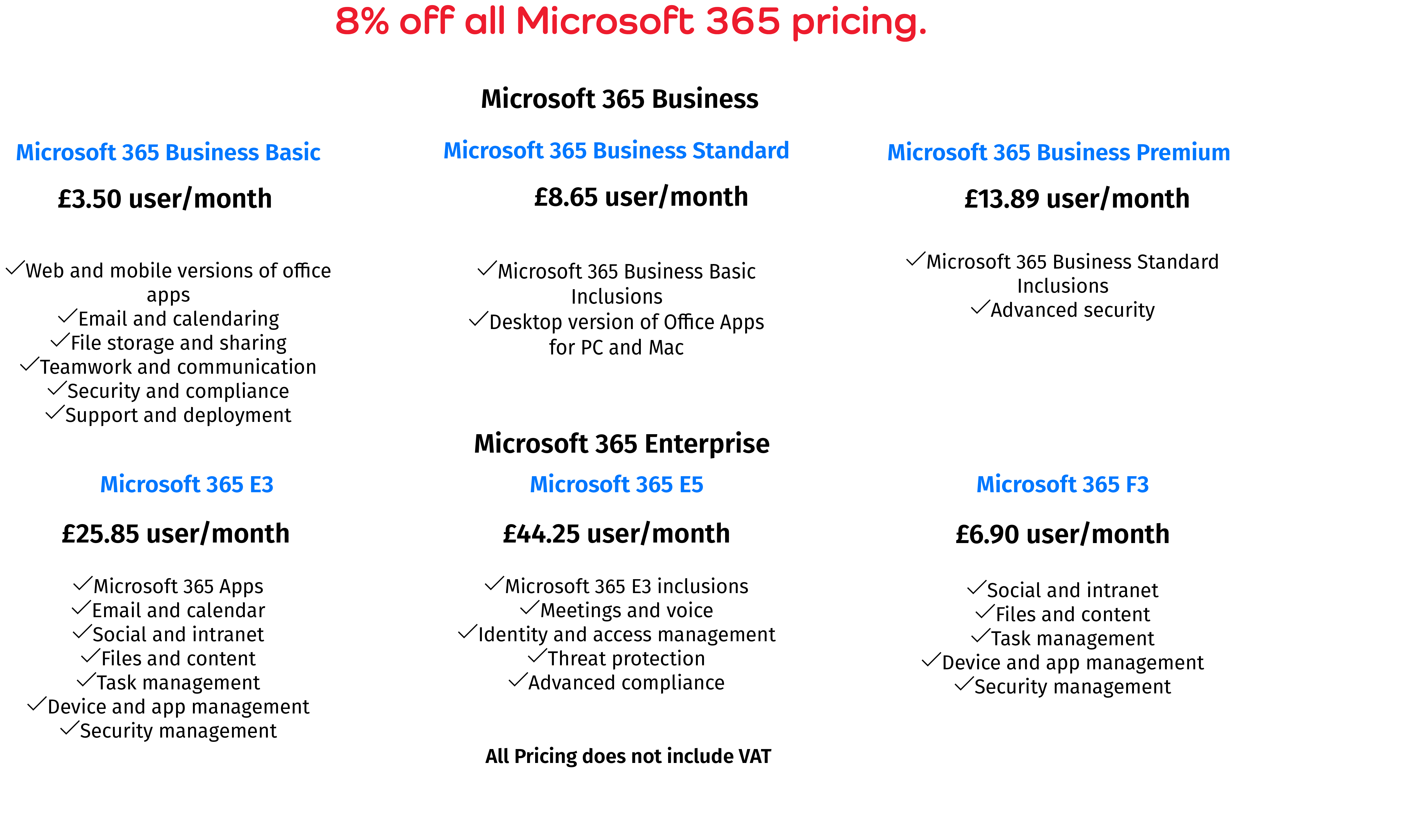 Assess


Get Ready

Migrate


Onboard
Partnering with Microsoft, KIG can provide your business with Microsoft 365 at a reduced monthly cost compared to if you were going to go directly through Microsoft.
Keep your users secure as they collaborate, communicate, manage, and deliver products and services for your business. Microsoft 365 as a cloud service provider offers a strategic approach that allows a business to operate on a day-to-day basis without the worry of updates, licenses, and server maintenance.
Aid your workforce in getting more done, working better together while protected by enterprise-grade security.
KIG is here to help guide, plan, procure, deploy, and manage all your Microsoft 365 needs. Whether you are looking for a tool to allow collaboration of remote workers, deploy office applications, restrict data movement, or manage devices remotely.
Transitioning to new applications that will be used daily can be daunting, our experts will ensure all the correct training is deployed to your workforce so that they will be comfortable going forward using Microsoft 365.
Migrating to Microsoft 365 is your first steps into moving towards a modern workplace within your business. By moving all of your commonly used applications under one infrastructure solution, can make managing how your workforce operates easier. KIG has experts that are here to help your business.
Microsoft 365 within your business:
Monthly app updates


Email and calendars


Work across multiple platforms


Apps to help you run your business


Mobile worker support


External collaboration


Enterprise-grade security


Real-time teamwork