A simple guide to elements of SIEM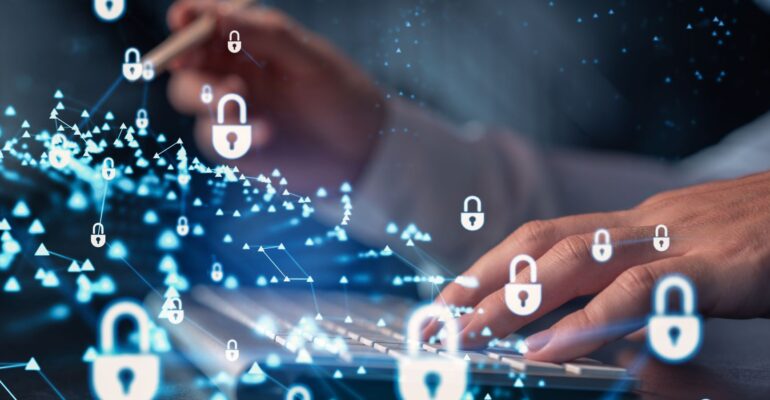 A simple guide to elements of SIEM
As we progress through 2021, companies across all industries are becoming more aware and concerned about cyber-attacks. Many experts within the field believe ransomware is only going to get worse before it gets better. Leaders within IT departments are rightly anxious to have the right resources and tools in places to ensure their business is protected. According to the ISAC State of Cybersecurity 2020 report, 62% of organisations have indicated that their cyber-security team is either somewhat or significantly understaffed & under-resourced. This is when introducing SIEM (Security Information Event Management) into your security strategy gives your business the upper hand over a cyber-attack.
 SIEM is the process of monitoring, reporting, linking and analysing security incidents in an IT environment, in real-time. The benefits of SIEM are accessible to any size business. Implementing the solution to monitor your IT environment creates visibility of potential threats in real-time keeping your people and business safe.
SIEM uses the data collected for a variety of different functions to protect a business and minimise the risk of harmful security breaches on a network. Let's take a look a closer look at how SIEM uses data to identify threats in real-time.
Big Data Infrastructure with unlimited scalability
What is often misunderstood about SIEM is that it is one size fits all, it is often considered a solution for large enterprises. SIEM is accessible for businesses of all size because they all face the risk of a data breach. A capable SIEM solution has the ability to analyse data points across your entire infrastructure. The data provided from the data points across gives real-time visibility, this can enable analysts to proactively identify threats that need to be actioned. A SIEM solution is only as good as the data it consumes, below are some of the possible data points that SIEM can gather from your network.
SIEM data sources:
Cloud Infrastructure
Endpoint Security Software
Mail Servers
Vulnerability Scanners
Remote Desktop
Unified Communication Servers
Authentication Servers
Wireless & LAN
Directory Servers
Business Productivity Suites
Firewalls
Routers and Switches
VPN Gateway
Windows Management Instrumentation
Web Servers
Cloud Applications
Virtualization Devices
Load Balancers
DHCP & DNS Servers
---
Log Correlation & Threat Intelligence
Log Correlation is a key data indicator for security analysts. It gives an understanding of what is happening on a network pinpointing where the risk is through the data points. Data parsers within SIEM convert data from the multiple data points across a network and translate them into interpretable insights. Threat intelligence feeds containing these insights will flag malicious activity found within an IT environment to be resolved before a breach can take place.
User Event Behavioural Analysis
SIEM has continued to develop, and the next generation of solutions have pushed the capabilities of the solution. A powerful SIEM solution such as Knight IT's SIEM-as-a-Service uses the strengths of AI and machine learning as part of its data analysis.
User & Entity Behaviour Analysis (UEBA)
SIEM leverages AI to analyse patterns in user behaviour. The AI is aware of normal user behaviour and can identify when a potential threat is mimicking an employee and behaving in an unusual way. This can help towards detecting attacks, fraud and insider threats. This type of behaviour stands out as anomalies in the log correlations compared to normal user behaviour.

Security Orchestration and Automation (SOAR)
SIEM can integrate with enterprise systems such as SOAR that streamline incident response through automation. This form of security automation can be done without human involvement. The SIEM may identify an attack and then sends it to SOAR to automatically perform the process to contain the attack to the affected system before the breach gains further access to data on other systems.
Automated tracking of lateral movement
60% of cyber-attacks involve lateral movement, a discovery published by Carbon Black. Lateral movement occurs when an attacker avoids being exposed by gaining access to higher privileges within the infrastructure. This is flagged when credentials and IP addresses are changed, granting access to the attacker. An effective defence against lateral movements comes from SIEM identifying these types of events. Alerts are triggered and dealt with to prevent a breach from taking place.
Incident prioritization
Modern SIEMs aim to reduce the signal-to-noise ratio to where you can regain domain control. The ability to eliminate false positives and focus only on events with abnormal behaviours is essential for robust security, efficient staff performance, and keeping down costs.
It is extremely common that large companies who have implemented SIEM have generated millions of log entries daily which without SIEM, is often checked manually ad-hoc. A SIEM working within a large enterprise will go through 100 million log entries, to 12,000 session timelines and find fewer than 10 notable events that will need to be actioned on.
It is key that a SIEM system has a priority system in place, this enables the system to eliminate false positives and focus on logs with abnormal behaviours, ultimately improving performance as well as mitigating risk.
Reporting & Dashboards
Without reporting, implementing SIEM would be redundant. To have a successful SIEM solution, it should distribute information in an insightful and valuable way. A SIEM solution should provide out the box pre-packaged reports. With a good SIEM solution, you should be able to customise reports to your business requirements so the information digested through SIEM can be presented effectively.
This information presented can come in the form of dashboards as well as reports. Your information provided by SIEM should be informative towards supporting objectives at executive levels and keeping a business secure.
SIEM is rapidly becoming the most vital tool to have in a business's arsenal in mitigating the risk of a security breach. Attackers are becoming smarter and more deceitful in their attempts to breach IT environments. SIEM can ensure that threats will always be identified fast and minimise the destruction a breach can cause, all through real-time monitoring and protection..
Knight IT offer their SIEM-as-a-Service at a significantly reduced cost compared to a standard solution. If you would like to find out more get in touch here.