Why would my business need SIEM?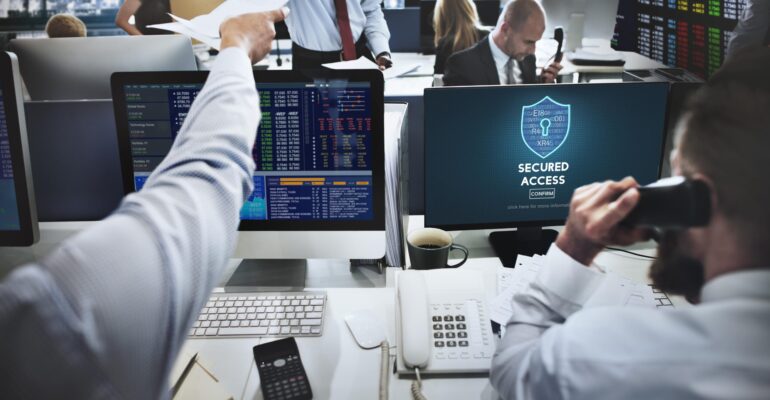 Why would my business need SIEM?
Deploying a Security Information Event Management (SIEM) is the most effective way to prevent cyber security incidents in your business. If you don't know what a SIEM solution is, check out our simple guide to SIEM here. SIEM is effective in protecting your business, the need for it can be identified by simply defining what SIEM means.
SIEM is a monitoring & analysing tool that increases visibility across your IT environment and protects your business by identifying threats in real-time. The tool gives peace of mind that your business is kept safe and remains compliant across your IT environment with actionable insights and reporting.
SIEM is effective and is beneficial in a business for providing visibility, incident detection and protection. However, the value SIEM can provide a business stretches beyond these 3 fundamentals.
Efficient Security
Implementing SIEM makes handling security incidents more efficient when attempting to contain an attack. Security professional in an IT team would be alerted through SIEMs rapid identification to behaviour that classifies as an attack. Once identified and confirmed as an attack, the data that SIEM digests can help predict an attackers route through an IT environment. According to IBM it now takes 280 days to identify and contain a breach, SIEM is effective in identifying an attack or breach early so it can prevent a breach of significant harm from progressing, minimising damages as much as possible.
Regulatory compliance
SIEM has found major success and popularity in industries that require a lot of regulation. It is often the case in these types of industries that if you fail to be compliant, the result is a substantial fine and loss of business through reputational damage. SIEM for these types of companies is used to protect sensitive data and is used to show proof that compliance requirements, in keeping data safe are met. SIEMs monitoring of several data-point across an IT network is logged and can be reported on to not only identify attacks and breaches, but can also be viewed in real time dashboards.
Scalability
SIEM has the capabilities to process and handles large amounts of data. For businesses that are continually growing, SIEM scales with the business as they start to gather and use more data. A growing business will find an increase in employee devices as it recruits through a business expansion. In a period of growth, IT infrastructure will also need to be considered for upgrade. New data points will come with new infrastructure which SIEM can monitor and analyse.
Small businesses need SIEM too!
Around 60% of small businesses stop trading permanently within 6 months of a cyber-attack. Attacks take place as regularly for small businesses as they do for large enterprises.
It is estimated that between 58% – 61% of attackers chose a small business as their target. A breach for all businesses is damaging, it can often leave businesses unable to trade with systems down, it has been seen to affect the reputation of a business and how much were they doing to protect their customer's data. Re-building after a cyber-attack is costly. History shows that, large businesses will survive a data breach, they have the resources to rebuild after such an event. In contrast, small businesses do not have this to fall back on unfortunately.
This highlights the importance of not only SIEM but having a strong security strategy in place for businesses of all sizes. It is important because cyber-attacks are becoming more sophisticated and harder to prevent without the correct security protection.
In this blog we have highlighted the importance of SIEM across all types of businesses and why it should be considered a need instead of a want. A well thought out and planned security strategy which grows and changes as your business does is significant in protecting your business both now and for the future. SIEM is often only one component of this. If you require a security strategy consultation, Knight IT would be happy to advise on what strategy would best suit your business.

Get in touch here. 
---