Cloud Data Centre Infrastructure as a key factor of Remote Working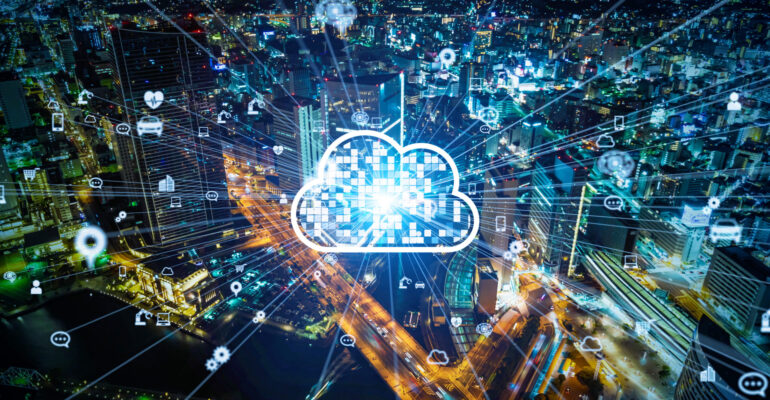 Cloud Data Centre Infrastructure as a key factor of Remote Working
For an employee to work remotely, they need to have sufficient access to the required infrastructure and equipment which enables them to work remotely, this is with the aim to replicate an environment as if they are still in their work office. As countries began to enter lockdown, CIOs and IT teams had the difficult task of implementing full-scale remote working strategies across multiple working teams.
Deploying full workforces to work remotely isn't as easy as setting them up with a laptop and downloading the relevant software, the technology required must be efficient in how it works. It is very important that there is infrastructure in place that enables mass remote working to be successful.
A Data Centre as part of a organisations crucial infrastructure should act as a central point of access to employees. They are deployed to store and back up large amounts of data regularly to avoid the risk of important data being lost. As technology has evolved, Data Centre now comes in different forms. They can be hosted on a premise either privately at an office, third-party provider location or a public or privately hosted cloud. For companies that have a private data centre, they must have the facilities to manage multiple remote workers accessing their Data Centre all at once.
It has increasingly become more popular with IT infrastructure services such as Data Centres to outsource this. In line with a businesses requirements, this can be a more efficient and cost effective method that your business can benefit from. Privately hosted data centres can sometimes lack the latest effective Data Centre technology. When a Data Centre is outsourced, the support that comes with outsourcing is key, but with this, it means a business would not require IT staff to be on call at any given moment.
Unfortunately, since the Covid-19 outbreak, businesses have seen themselves targeted even more as hackers look to exploit remote workers working on unsecure networks. Co-Location data centres with DDoS Mitigation protects servers from a hacker attack as they try to access your network. Many Data Centres have zero-trust network access which ensures employee access credentials are not compromised. With this in place, it protects the Data Centre so that no one can easily just jump on to other parts of the network. Verification is required for access to everyone in and outside of the network.
Without IT infrastructure in place such as a Data Centre, companies would not only struggle to deploy a mass remote working strategy but allow the business to function at all. A centralised accessible location is a key factor in creating a virtual workplace. By making this process as centralized, secure, and streamlined as possible, businesses offer a tool to their employees which allows them to work productively.