Remote workforce as the norm, who was prepared for Covid-19?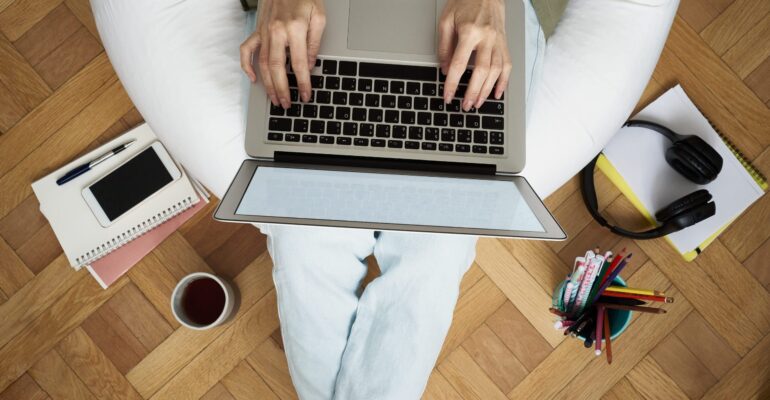 A pandemic was expected to come in the near future by many health experts around the world but although it was expected nobody was prepared for the circumstances that followed. As countries fell into lockdown it left many organisations in a predicament. Were they still capable of operating with a remote workforce?
In cases where businesses showed resilience, and deployed strategies for converting their full workforce into remote workers, this transition was aided and made easier with solutions like PCaaS (PC as a service).
"41% have no such policy on working from home, 17% do not have the devices needed to make this possible"

Business Leader
In simple terms, PCaaS is a service offered to organisations where there is an ongoing monthly subscription or in some circumstances, an upfront cost to lease a range of devices tailored to an employees need. This service ultimately offers a perfect solution for when a scenario such as the Covid-19 arises as it allows an organisation to create a flexible workspace which isn't reliant on its employees always being in the office.
This shift to remote working as the current temporary norm for many has the potential to evolve. It is likely to become a more permanent fixture in a workforce as many employees have found working from home as successful and productive as working in an office environment. If companies are in agreement with their employees, we could see a shift and acceptance from business directors to be more flexible and allow more then the small accepted few to be more remote in their workspace.
At this current moment in time, only 5% of the working population reported mainly working from home

Office for annual population
Remote working can only be successful if it has the tools to run smoothly and operate in a style that can replicate an internal workspace, although PCaaS can offer hardware for an employee to work, maintaining communication with work colleagues especially for managers who need to manage there teams adaption to change which can cause emotional uproar and stress. Applications such as Microsoft Teams and Zoom enables a smooth communication to continue between workforces in a secure application without the threat of confidentiality being threatened.
As this pandemic continues to prevail with a lot of uncertainty as to when we will come out into a more normal recognised reality. Businesses would do well to be contingency planning for the worst, as a second wave of the virus is expected, businesses will be reluctant to agree another period of furlough for its employee's and will look to be more robust against this pandemic. What can be said, is that the popularity for PCaaS will continue to grow in organisations. It is expected by Market and Market that the PCaaS market will grow from $15.9BN in 2019 to predicted figures of $141.6BN by 2024. Ultimately, this service has the capability to solve organisations remote working position through this unique time of global pandemic.