Communicating the right way with Microsoft Teams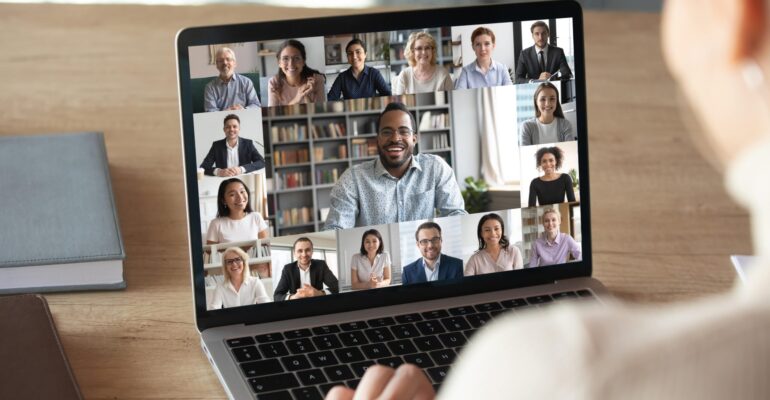 It is important to provide your workforce with the correct tools to enable them to be able to communicate and collaborate with ease even when they are not working in an office environment. Microsoft Teams has been added as a relatively new member of the Microsoft 365 collection. Teams is a communication and collaboration platform that allows for document sharing, online meetings, and integration with other Microsoft 365 apps. To build a modern workplace from Microsoft 365 allows employees to collaborate in a way that suits them wherever their work environment is in or away from the office.  
If Microsoft Teams is utilised to its capabilities, it has the opportunity to revolutionise how you communicate and collaborate in your company. It is very simple to use in the aspect of putting together projects, cooperated presentations, documents and other business elements. When using traditional methods, direct conversations can be missed by stakeholders and significant information could be missed out on.
Leaders in a workforce have more exposure to the work that is being done. Through teams, documents can be shared easily which gives a business leader the ability to manage work being done in real-time. Resources that need to be shared are readily available from its cloud-based location in Microsoft 365 which avoids the need to be emailing copies of work over to the relevant person.
By using Microsoft Teams to its full capabilities, you can replace internal emails with channel posts. Utilizing the chat function over an email communication can be quicker and free-flowing. Documents can be shared automatically and then can be added to by a separate employee with all changes and updates synched automatically to the document. By creating this collaborative online environment, it can allow ideas to be shared and developed in a way that is easy to achieve your end goals on what you are working on.
As long as you have teams set up, you can call anyone, anywhere on any device. You can easily switch between chat, and calling with the option to video call as well. You are also able to share your screen based on what is required for your meeting. Teams offer the chance for collaboration and communication in real-time which can diminish the need to travel for meetings. Also, By having the ability to do this all under one application can save IT teams, time and help to reduce cost which could come with using multiple solutions for communication. 
When migrating to Office 365, Teams should be considered as a business solution for the future and how your employees connect with each other. The capabilities of Teams has the potential to change the norms of communication within a business for the future.