Migration to Microsoft 365, the future of cloud-based platforms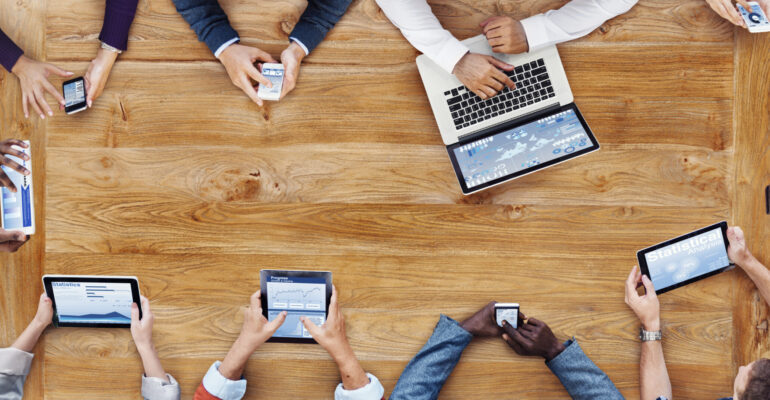 The focused use of cloud services continues to grow as CIO's determine whether to remain with current IT infrastructure or make the leap to cloud-based platforms for everyday use in a working day. Microsoft 365 is an IT infrastructure solution that enables migrating everyday business functions to the cloud, it offers a range of applications and services for communication, collaborations, and compliance for businesses.  Microsoft 365 as a solution, takes care of updates, licenses, server maintenance and security issues so that you do not have to.
If a business is considering migrating to Microsoft 365 they will need to go through a process of pre-planning before a migration can take place. This comes in the form of a questionnaire or initial assessment on current infrastructure in place. From this, a project plan and strategy can be created for the migration prior to it taking place.
The three common elements of a migration typically involve:
Email management
Documents and data management migrating to SharePoint
Communication tool update (Skype for business to Microsoft Teams)
The two key reasons which concern organisation with migrating to Microsoft 365 as a cloud application solution are down to security and reliability. To combat this push back, Microsoft 365 have introduced applications such as Microsoft Trust Centre and O365 Security Analytics service. They are used to ensure data avoids the risk of being breached when stored on the cloud and can help to minimise the risk of hacking. In terms of reliability, each office application is made accessible with Microsoft confirming 99.9% up-time within their guaranteed service. 
The benefits that come with migrating to Microsoft 365 are to keep cost to a minimum and to prevent risk of effecting data management and the workflow of employees. Other benefits that can be gained from migrating to Microsoft 365 include:
Data Is protected from potential disaster events within a company
Offline mode allows employees to work at any time anywhere
Easy to manage and organise files
Opportunity to scale
Larger mailboxes with Office Outlook
No need for concern over Licensing and updates.
Microsoft 365 provides great benefits to a company looking to improve their business processes, projects, and tools for communication. At first glance, Microsoft 365 does not seem as a cost-effective solution to streamline IT infrastructure. However, as a whole package it is a solution that allows a business to do more at a cheaper expense, this is a contrast to if they were using multiple applications and processes for the day to day running of the business.