PC as a Service benefits: a desktop alternative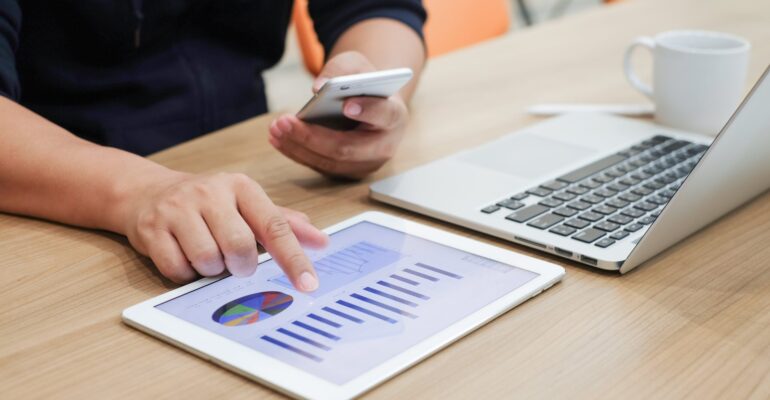 The constant demand for the latest technology has continued to influence the digital landscape. In a business environment where technology is relied upon so heavily, workforces are dependent on up to date hardware to maintain productivity and to avoid complications with the IT equipment they are using.
The unsung hero of the 'as a service' business model is PCaaS. PC as a Service (also known as Device as a Service) holds the solution to businesses that are looking for flexibility and personalisation from their IT assets. The shift to this, more flexible, model can bring many benefits to a business. It can help reduce the cost of managing IT infrastructure as well as reducing the cost of acquiring IT equipment for employee's.
The freedom that PCaaS offers organisations lends itself well to businesses that are looking for growth. Traditionally IT teams are looking for technology to enable a business. PCaaS guarantees enablement, by streamlining the management & operation of IT infrastructure, IT team's can focus on technology that drives a business forwards.
Traditionally IT Infrastructure has been a CAPEX requirement but, by converting it to an OPEX expense ensure's IT infrastructure is up to date and, allows the cost to be spread over a period of time to improve cash flow. One of the many benefits of PCaaS is the freedom to scale up and down the number of devices needed by an organisation in real-time. Flexible contracts will enable a business to pay for what is used and ensure they are not penalised for unforeseen changes. Many organisations find themselves with a build-up of unneeded IT equipment as they try to keep up with technological change. PCaaS prevents this by utilising old equipment as part of trade-in programs when refreshing the IT estate.
The service will influence how an organisation functions. For smaller businesses, benefits that come with this service can also have a vast impact. The service can remove the need for an extended IT team, this can save a large amount of money and time. The service allows a business to take as much or, as little of the service in house. This also means it is vitally important to choose the right service provider as they become an extension of the business.
PC as a Service will continue to provide a streamlined service when acquiring and deploying new IT equipment. Providing predictable costs for IT assets, eliminates the risk of large or unexpected expenditure at a time when cash flow is extremely important. The minimised cost will entice organisations to consider making a change as IT budgets continue to decline.
KIG can offer further information on PCaaS if you and your organisation are interested in the service.